Gallery
Graphic Communication – An Instructional Lever
The power of graphics as an analysis and communication tool became obvious to me as a landscape architecture student at the University of Illinois. Graphics' potential stayed with me as I moved into my second career, instructional design. Not every project calls for graphic analysis or presentation, and visuals can be distracting if not used appropriately. That said, I've found that communication is usually clearer and solutions are stronger when visuals are incorporated as part of the process or as the solution. This page displays samples from seven of my projects.
Click each image to enlarge,
and hover to read a short description.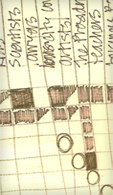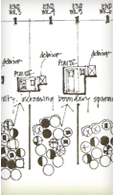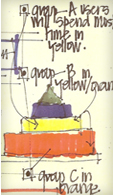 Project Concepts