FREE DOWNLOADS
When people are in motion, so is their knowledge. And unless it's right on the table, knowledge in motion can be hard to apply; it's vulnerable to misplacement and disconnection.
Normally, the Duly Knowted tools are about asking the right questions as people are moving through a range of workplace transitions: onboarding, offboarding, promotions, transfers, project completions.
At our current non-normal moment, the motion is a bit different—but capturing smart things remains a good idea. Learning hasn't stopped; paying attention to what's being learned cannot stop.
Adaptation and smaller and larger forms of innovation are happening! There's still a need to record and capture—to enable teams to re-set, re-sequence, re-prioritize, and minimize continuity gaps and costs.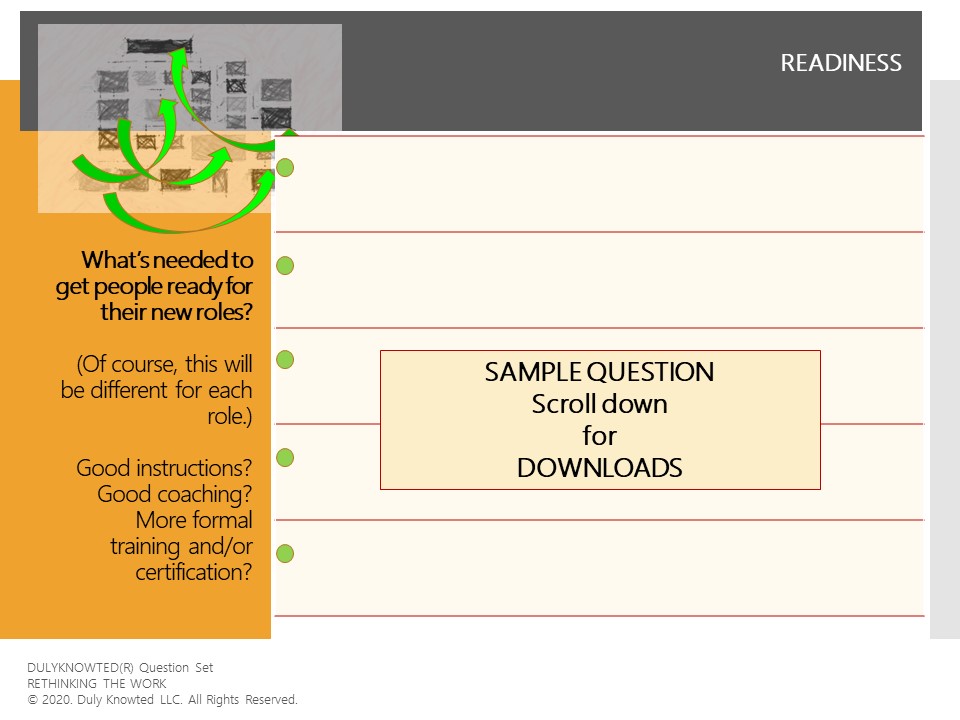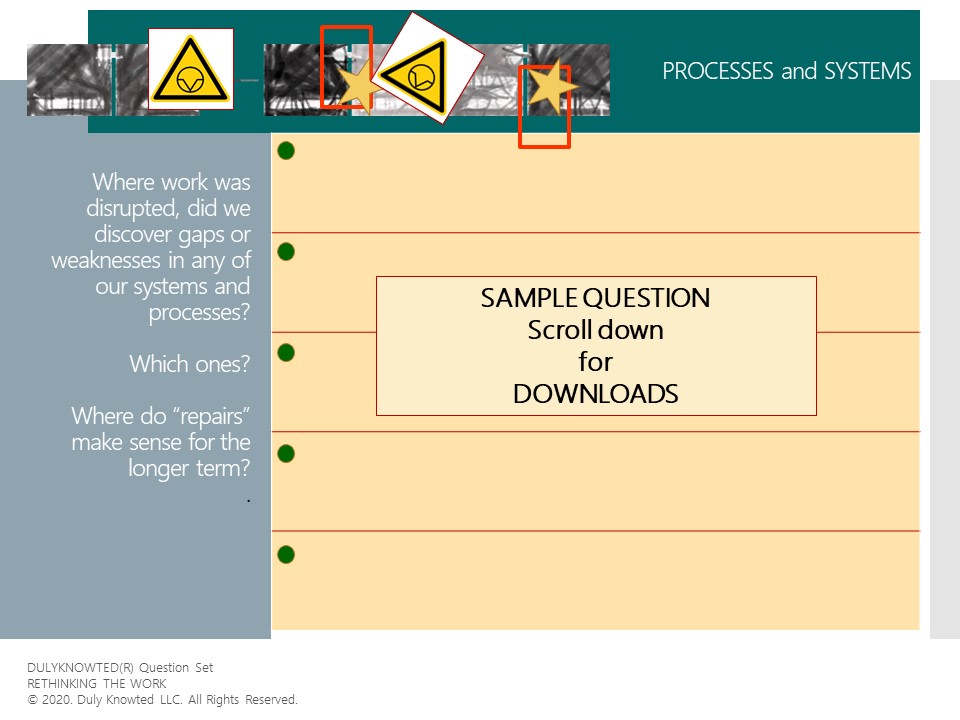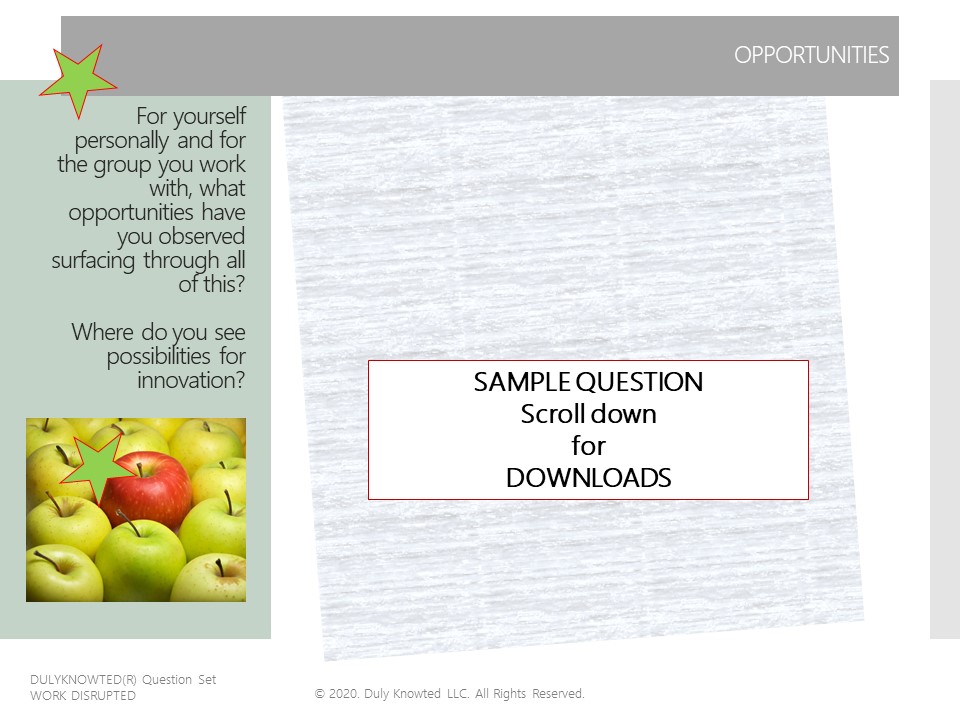 Each Duly Knowted tool includes 10-12 questions (EXAMPLES ABOVE) for timely exchanges and work-on-track discussions; comments and lists can be entered and shared directly in the tools.
Managers and coaches use the questions to generate and structure discussions that maintain focus, keep people engaged, and support work continuity. They deploy tools in advance of one-on-one conversations and team meetings for review, discussion, planning and strategizing.
FREE DOWNLOADS
More than ever, one-on-one and team conversations count! Use our tools to set up and leverage best conversations for engagement and continuity. The screens in any of our tools can be successfully "shared" in online meetings by a meeting leader or recorder. Participants are able to view comments and notes in real time, and maintain a record of the discussion product.
Available Now
WORK DISRUPTED
Inside: A conversation-discussion guide for managers and their team members. With a bent toward what's being learned.
CLICK HERE TO SELECT AND DOWNLOAD >>
Available Now
WORK IN PROGRESS
Snapshots and notes documenting ongoing work. Use this tool to think through and keep others informed of progress and critical gaps.
CLICK HERE TO SELECT AND DOWNLOAD >>
Available Now
OPPORTUNITY PROJECTS
Three small-group/team "opportunity projects" designed to keep communication lines open and set up best practices for now and post-COVID19.
CLICK HERE TO SELECT AND DOWNLOAD >>
Available Now
RETHINKING THE WORK
Discussion questions that move a group or team through a "thinking progression" beginning with what's still at the core of the work—through how the changes customers are experiencing could impact the work—through changes in roles that might be necessary.
CLICK HERE TO SELECT AND DOWNLOAD >>